References
Where to start, with almost thirty years of experience in the trade
From the golden single of Imagine by John Lennon to a letter from Ravel, Van Gogh's self-portrait to a boy's dream of van der Sar …
With our hands, we have framed pieces by:
Martin Monnickendam, Leo Schatz, Rineke Dijkstra, Michael Raedeker, Jan Sierhuis, Jeroen Krabbé, Karel Appel, Jan van Schoonhoven, Piet Mondriaan, Jan Sluyters, Cees van Dongen, Charles Leickert, Cornelis Krusemann, B.C. Koekkoek, Man Ray, Christo, Andy Warhol, Tom Wesselman, Erich Wilker, Basile de Loose, Bram van Velde, Leo Gestel, Else Berg, Thérèse Schwartze, Lizzy Ansingh, G.H. Breitner, Frida Hunziker, Charley Toorop, Rik Fernhout, Jan Mankes, Vincent van Gogh, Isaac Israels, Nicolaas Pieneman, J.S.W. Hodges, Rembrandt van Rijn, Rogier van der Weijden, Simon de Vlieger, Nicolaes van Bergchem, Judith Leijster, Jan Toorop, Emil Nolde, Henri de Toulouse-Lautrec, Eugène Delacroix, Frans Hals, Jacob van Ruysdael, Gerard ter Borch, Jesse Faber, Charles Howard Hodges, Léon Spillaert, Anton Rooskens, Armand Jamar, Isidore van Mens, Pierre Alechinsky, Paul Citroen, Eugėne Brands, Charlotte van Pallandt, Kees Verwey, Jean Brusselmans, Picasso, Gustave de Smet and many, many others.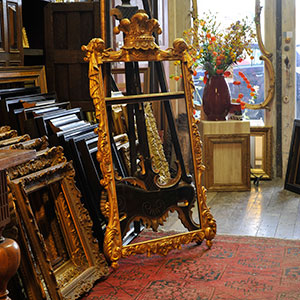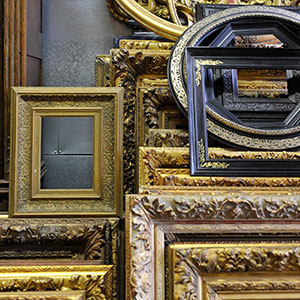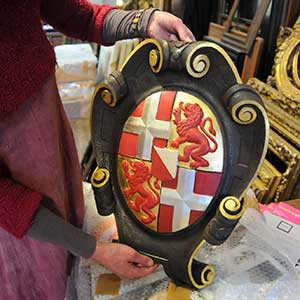 Project
Het Paushuize
The historical Paushuize ('Pope's Home') in Utrecht, residence of the Province of Utrecht's Royal Commissioner, has recently been reopened after extensive renovations. The works of art in the building's four magnificent salons were also restored, the paintings received new frames and new gilding was applied to the furniture.