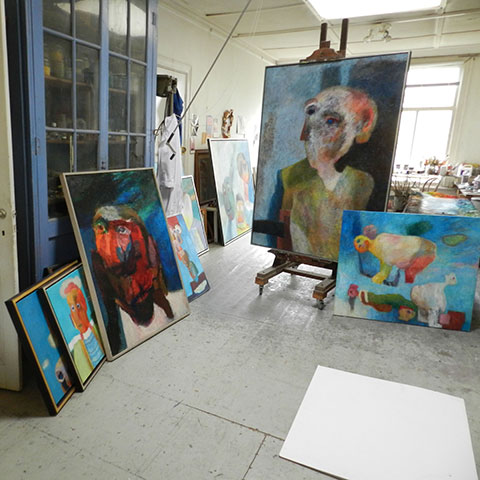 Advice
When choosing a frame, we pay attention to dating the work of art in question and determining the art movement it is part of. Personal preferences, surroundings and the nature of the work of art also play a large role. From sober and modest to exuberant gilded carvings: by means of examples you will gain a clear insight into the choice of matching frames we can offer.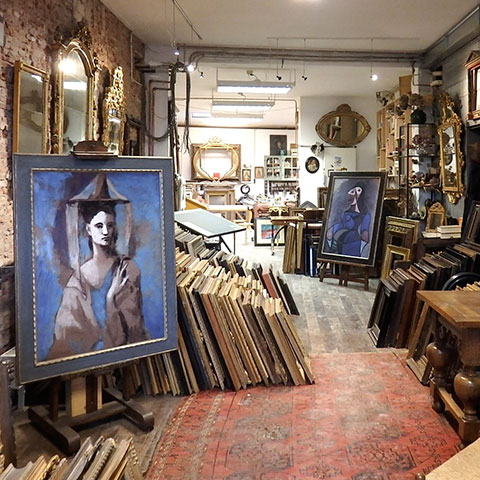 Frame makers
We operate within a vast field of experience with almost limitless possibilities. The picture frame has a serving role and is meant to protect as well present the picture in the best possible way. Valuable and durable materials and expert craftsmanship are combined to best benefit the intrinsic expressiveness of the work of art throughout the centuries. We consider ourselves privileged to be in this position and trade.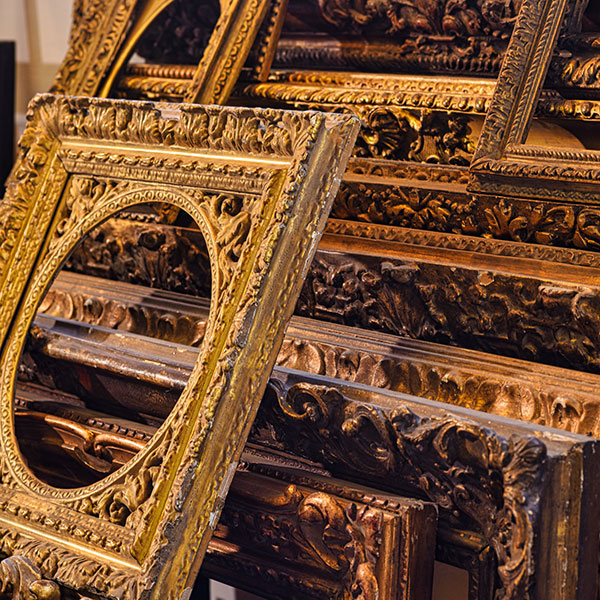 Our collection of period picture and mirror frames
In the past three decades we have built up a fine collection of genuine antique frames, dating from four centuries, 1600 – 1930, which is on display in our showroom.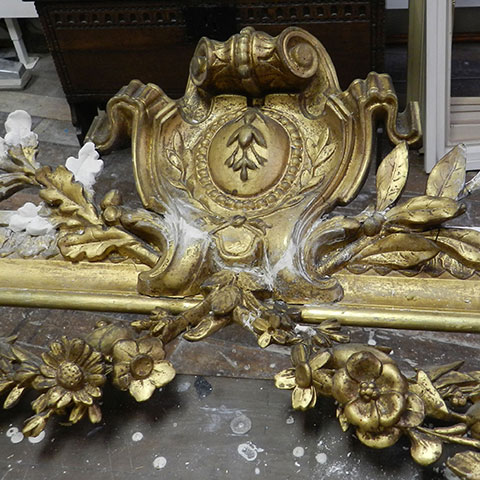 Restoring period picture and mirror frames, gilded furniture and items
We can offer expert judgement on the state of the art object and restore it properly, estimate of the restoration costs will be given.
All repairs are done using the authentic materials. Faulty earlier repairs can be replaced, oxydised bronze paint removed, after which worn gildings are reinstated and the work can be returned to its original intended state or an improved former state. A restoration report is available on request.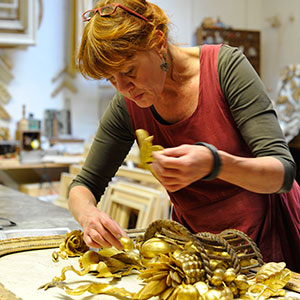 Gilding and interior gilding
We have a vast experience in gilding period interiors as well as on yachts and cruise ships.